1x0 – Ask Axe Cop: Halloween
Ask Axe Cop: What do you do for Halloween?
1x1 – Episode 1
Axe Cop and his friends tell their back stories.
1x2 – Episode 2
Badass crime fighter AXE COP and partner FLUTE COP are asked to find a kidnapped British scientist by his daughter and must travel to the Zombie Island planet to help save the Queen of London, England.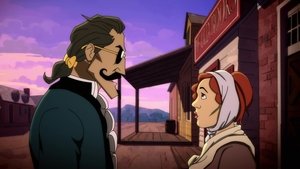 1x3 – Episode 3
Axe Cop reveals some personal history.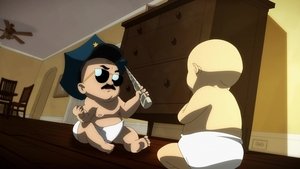 1x4 – Episode 4
Axe Cop just wants to have fun babysitting without the baby.
1x5 – Episode 5
Axe Cop avenges his dead parents with the power of Christmas.
1x6 – Episode 6
Axe Cop gets a lesson in parenting when a mysterious, silent boy shows up asking him to be his father.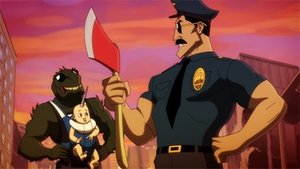 1x7 – Episode 7
Axe Cop has killed all the bad guys on earth, meaning only one thing: he and his team of crime fighters need to find new jobs.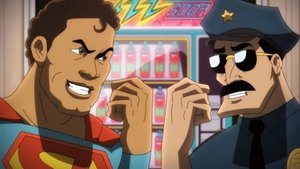 1x8 – Episode 8
Axe Cop must convince his old college buddy, Super Axe, to go on one last adventure to save the world.
1x9 – Episode 9
Axe Cop and Flute Cop must track down the Sun Thieves before the world is torn apart by Night Creatures.
1x10 – Episode 10
It's Thanksgiving and Axe Cop hasn't been seen since Halloween. How will his team celebrate Thanksgiving without him?
1x11 – Episode 11
Young Axey and Flutey grow up to run a taxi company, just falling short of their childhood dreams of becoming crime fighters.
1x12 – Episode 12
Axe Cop is forced to let a girl join the team even though he has put all girls on the dumb list.
Quelle:
themoviedb.org