1x1 – Rebirth: Part 1
Fifty years into the future, a young Terry McGinnis meets the aged and reclusive Bruce Wayne even as the boy's father discovers a foul secret of his corrupt employer that leads to his death.
Gesehen von 3 Usern
1x2 – Rebirth: Part 2
Determined to bring his father's murderers to justice, Terry finally impulsively resorts to using Wayne's last Batsuit to investigate as the new Batman.
Gesehen von 3 Usern
1x3 – Black Out
A dangerous shapeshifter in the employ of Derek Powers is out to sabotage a competing company and Batman must stand in her way.
Gesehen von 3 Usern
1x4 – Golem
A bullied nerd uses his newfound mental control of a giant construction robot to seek revenge.
Gesehen von 3 Usern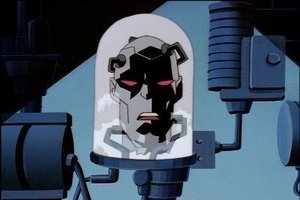 1x5 – Meltdown
For his own reasons, Derek Powers arranges for Mr. Freeze to have a new organic body, but things don't go according to plan.
Gesehen von 3 Usern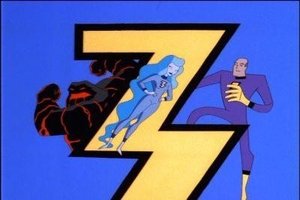 1x6 – Heroes
A trio of new superheroes make their debut, but they have dark secrets that lead to a disastrous crisis Batman must stop.
Gesehen von 3 Usern
1x7 – Shriek
An inventor of a sound-based weapon plots against Bruce Wayne.
Gesehen von 3 Usern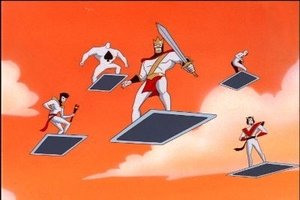 1x8 – Dead Man's Hand
Terry falls for a new girl, unaware that she is actually the supervillain Ten of the Royal Flush Gang.
Gesehen von 3 Usern
1x9 – The Winning Edge
While Terry investigates the source of illegal performance-enhancing stimulants based on Bane's venom, his mother suspects he is using them himself.
Gesehen von 3 Usern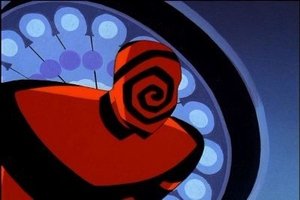 1x10 – Spellbound
A new supervillain is manipulating victims to commit crimes for him using extremely lifelike illusions.
Gesehen von 3 Usern
1x11 – Disappearing Inque
An enamored warder of the imprisoned Inque frees her and helps her in her quests for healing and revenge.
Gesehen von 3 Usern
1x12 – A Touch of Curaré
Commissioner Barbara Gordon is determined to protect her DA husband from an elite assassin, and definitely does not want Batman, and especially Bruce Wayne's, help.
Gesehen von 3 Usern
1x13 – Ascension
When protesters confront Derek Powers, the tense situation exposes him as the supervillain Blight, but his son, Paxton, has more to it than is suspected.
Gesehen von 3 Usern
Quelle:
themoviedb.org