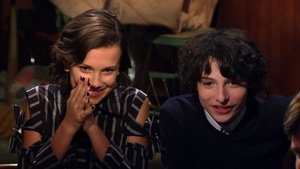 1x1 – Mind Blown
Millie Bobby Brown, Finn Wolfhard, Shawn Levy and the Duffer brothers meet to discuss the new characters and the seasons most important themes.
Gesehen von 2 Usern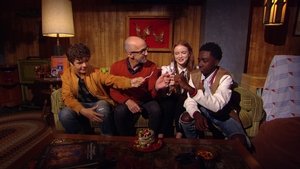 1x2 – Mad for Max
Shawn Levy and the Duffer Brothers stick around to talk 1980s tech and teenage love triangles with Caleb McLaughlin, Gaten Matarazzo and Sadie Sink.
Gesehen von 1 User
1x3 – Unlikely Allies
Joe Keery joins Shawn Levy, Gaten Matarazzo and the Duffer Brothers to shed light on Steve's evolution and the season's most surprising partnership.
1x4 – Truth in Hawkins
Natalia Dyer, Charlie Heaton, Joe Keery and Brett Gelman dissect a major new development, with insight from David Harbour and Shannon Purser.
1x5 – The AV Club
Caleb Mclaughlin, Gaten Matarazzo, Noah Schnapp and Randy Havens discuss Mr. Clarke's influence. "Science Guy" Bill Nye and Sean Astin weigh in.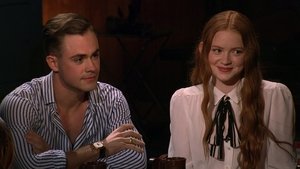 1x6 – The New Class
Sadie Sink, Brett Gelman, Dacre Montgomery and Linnea Berthelsen share their experiences creating new characters on a show with a huge fan following.
1x7 – Closing the Gate
Jim Rash steers the cast and crew through a deep-dive discussion of the season's conclusion and what it means for the future of Hawkins.