1x1 – Don't Tell Bill
The premiere of mind-bending drama about three disparate people who discover that they share a subconscious link via a dream.
Gesehen von 2 Usern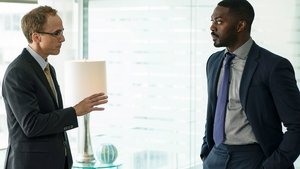 1x2 – Calling the Vasty Deep
Burton is faced with the idea that The Woman in Red may only exist his dreams. Tess begins to learn how to navigate into others' dreams. Taka connects the group suicide to unexpected sources.
Gesehen von 2 Usern
1x3 – Monsters, Most Familiar
Taka further investigates the cult. Burton goes on a business trip and meets a mysterious CEO and Tess has an unpleasant trip to her mother's house and discovers difficult information.
Gesehen von 1 User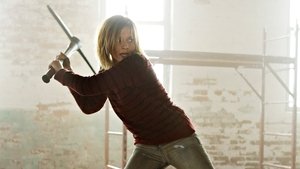 1x4 – Castles Made of Sand
Burton's facade begins to crumble; Taka and Sabine find an unexpected intimacy; Tess seeks solace with a dying ex-lover.
Gesehen von 1 User
1x5 – Ambergris
Tess quits the dream experiments and learns more of her mother's secrets. Burton rejects sleep to shake loose of Olivia. Taka is torn between his obligation to Kumiko and attraction to Sabine.
Gesehen von 1 User
1x6 – The Swirl
Tess, who believes Charlotte was involved in the taking of her son, enters her mother's dreams; Ann-Marie Bowen attempts to recruit Taka; and Burton uncovers new secrets.
Gesehen von 1 User
1x7 – Three Half Blind Mice
A blackout brings Taka and Tess together. Burton finds evidence that The Woman in Red exists outside his dreams.
Gesehen von 1 User
1x8 – The Well
Burton follows the Woman in Red; Taka loses ground with Sabine; Tess and BIll follow a lead on the mysterious Boy.
Gesehen von 1 User
1x9 – No Task for the Timid
Taka, Tess, and Burton all converge on the Boy, but each of them pays their own heavy price to get there.
Gesehen von 1 User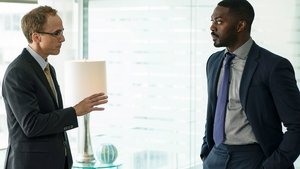 1x10 – Circular Time
Surrounded by enemies on all sides, Tess struggles to protect the Boy, while Taka tries to appease the Green, and Burton attempts to heal the Woman in Red.
Gesehen von 1 User
Quelle:
themoviedb.org