1x1 – Folge 1
Transplanted New Zealanders Bret and Jemaine--a.k.a. Flight of the Conchords--search for romance and gigs in New York City. At a bohemian party, Jemaine falls for Sally (who used to date Bret), but Bret spoils the moment back at their apartment.
Gesehen von 8 Usern
1x2 – Folge 2
Desperate for cash, Bret and Jemaine decide to get jobs. Only Bret is successful--he gets a job holding up signs. When Murray books them a show, Bret can't get off work, so Jemaine is forced to play with a replacement: a recording of Bret.
Gesehen von 7 Usern
1x3 – Folge 3
Bret loses Jemaine's trust by abandoning him to a 'gang' of two, and fears the worst when Jemaine doesn't come home.
Gesehen von 7 Usern
1x4 – Folge 4
Murray is perturbed when Bret cancels a band tour to be with his girlfriend Coco. Jemaine's dismay, coupled with the betrayal felt by lone fan Mel (who has a crush on Bret), threatens the band's future.
Gesehen von 7 Usern
1x5 – Folge 5
A lonely Jemaine runs into Sally, who dumped him (and Bret) earlier in the year. Envisioning a new life with Sally, Jemaine's dreams take a detour when he learns she won't spend time with him until he gets his own place.
Gesehen von 7 Usern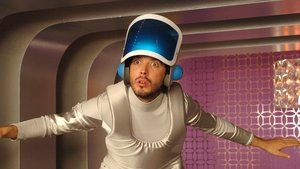 1x6 – Folge 6
Upset when Murray says he's too small during a photo shoot, Bret decides that Jemaine can help him get over his funk. That night, a 1972-era David Bowie advises Bret to wear an eye patch. The plan backfires when Bret has depth-perception problems.
Gesehen von 7 Usern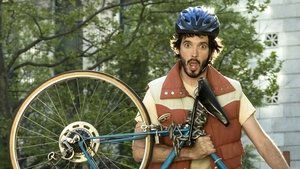 1x7 – Folge 7
Dissed by a rude fruit vendor, Bret and Jemaine concoct an animated music video in retaliation. But as slights against the boys continue, Bret and Jemaine find themselves in the middle of a race war with anti-Kiwi mutha 'uckas.
Gesehen von 7 Usern
1x8 – Folge 8
Brett and Jemaine encounter girlfriend problems in the USA.
Gesehen von 7 Usern
1x9 – Folge 9
Using the band's 'emergency fund,' Murray organizes a warm-up tour before a big gig in Central Park. At a bar, the boys get hooked by some 'mermaids' from a women's water-polo team--nearly ruining the tour and their relationship with Murray.
Gesehen von 7 Usern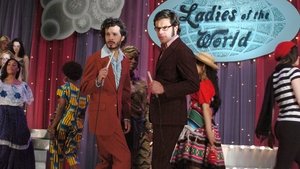 1x10 – Folge 10
The Conchords triple their fan base after playing a local world music jam, but Mel is suspicious of the two new fans' motives.
Gesehen von 7 Usern
1x11 – Folge 11
Bret and Jemaine enlist a semi-pro actor to cheer up Murray after a disappointing gig. Asked to place a good-hearted rejection call, the actor gets carried away, offering Murray and the Conchords a recording deal that's too good to be true.
Gesehen von 7 Usern
1x12 – Folge 12
Season One Finale. Murray foists a new bongo-playing band member on Bret and Jemaine, triggering angry dances and mutant half-bands.
Gesehen von 7 Usern