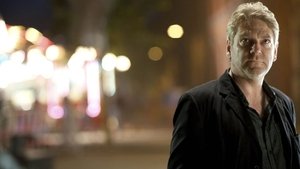 2x1 – Mörder ohne Gesicht
An elderly couple, the Lovgrens, are murdered at their isolated farmstead and Mrs. Lovgren's last word to Wallander seems to be "Foreigners." When this is leaked to the press a migrant labourers' camp is torched and a foreign worker shot by anonymous right wing vigilantes. Daughter Linda, dating a Syrian doctor, accuses Wallander of racism and, although Lovgren's brother-in-law tells the police that the dead man had a hidden fortune, which his murderers stole, and an illegitimate son, neither fact is immediately helpful. However, Wallander's obsessive pursuit of the ...
Gesehen von 3 Usern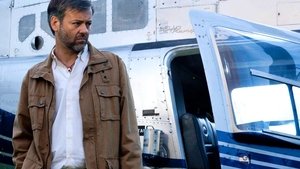 2x2 – Der Mann, der lächelte
Ein Stuhl mitten auf der Landstraße. Auf dem Stuhl eine menschengroße Puppe. Es ist der Herbst des Jahres 1993, und Nebel schlingt sich um die Hügel von Brösarp in Skåne. Der Rechtsanwalt macht eine Vollbremsung und steigt aus seinem Wagen. Das ist das Letzte, das er in seinem Leben tut.
Gesehen von 3 Usern
2x3 – Die fünfte Frau
Three elderly men, Holger Eriksson, Gosta Runfeldt and Eugen Blomberg, are murdered in seemingly unrelated incidents. The smell of perfume on Runfeldt's suitcase suggests a woman's involvement. None are mourned by their families, who regarded them as bullies and womanizers, which shocks Wallander, whose own father has just died. A dedication in a book by Eriksson to a woman called Krista leads to the members of a former self-help group for abused women, attended by Vanja, Runfeldt's ex-lover. Is one of these women the killer?
Gesehen von 3 Usern
Quelle:
themoviedb.org