1x1 – Dark Knight
While searching for a serial killer, Nick Knight discovers a chance to end his vampire curse. While Schanke tracks down leads in the human world, Nick learns that the murder may be the work of the man who made him a vampire 700 years ago.
1x2 – Dark Knight: The Second Chapter
Nick comes face to face with the vampire LaCroix and kills him. But the serial murders continue and get personal when it is discovered that one of the victims was a friend of Nick's.
1x3 – For I Have Sinned
To apprehend a murderer who is supposedly killing in the name of God, Nick must overcome his vampire fear of the cross.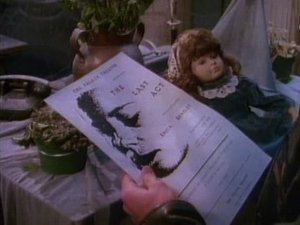 1x4 – Last Act
While investigating the kidnapping of two Toronto socialites, Nick finds himself working with a psychic who he fears will discover his dark secret.
1x5 – Dance by the Light of the Moon
A centuries old vampire who is a modern day police detective works with his partner to solve various supernatural and mundane crimes. The vampire is also trying to find a way to become human again with the help of the police coroner.
1x6 – Dying to Know You
A known pornographer being investigated by Nick kills Nick's snitch when he finds a wire on him. Will Nick have to commit perjury to convict him?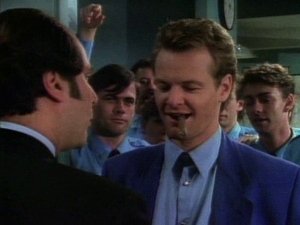 1x7 – False Witness
While protecting a young Chinese girl from being tortured by the Tong, a Chinese gang, Nick meets a man who believes he saw Nick kill his mother more than 40 years ago.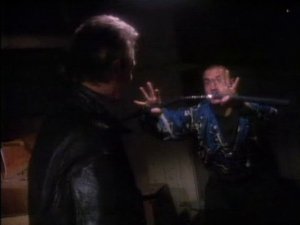 1x8 – Cherry Blossoms
A woman targetted in a mob hit in Chinatown escapes, but in critical condition. Now Nick must find her before the mobsters do,
1x9 – I Will Repay
After Natalie's brother is fatally wounded by a gunman, she prevails upon Nick to turn him into a vampire, giving him eternal life.
1x10 – Dead Air
A pop radio psychiatrist is horrified because one of her call-in listeners commits murder while she is on the air and Nick helps her get her confidence back.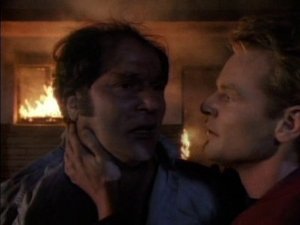 1x11 – Hunters
When Schanke becomes the target of an avenging assassin, Nick races the clock to save his partner.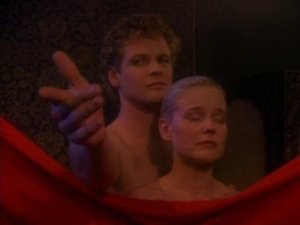 1x12 – Dead Issue
Nick suspects a cover-up in the attempted rape of a police captain's wife and her subsequent shooting of the attacker.
1x13 – Father Figure
Lisa is a troubled 10-year-old who is put in Nick's custody after she witnesses a mob hit.
1x14 – Spin Doctor
Nick investigates the murder of a sleazy journalist who was in the process of blackmailing a mayoral candidate.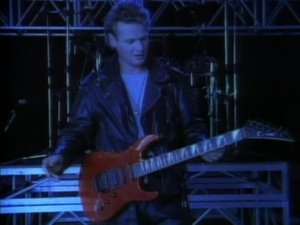 1x15 – Dying for Fame
Nick and Schanke have to protect a rock n' roll star whose life is threatened.
1x16 – Only the Lonely
A murderer who meets his victims through a dating service stalks Natalie, and she learns of Nick's secret past.
1x17 – Unreality TV
Nick and Schanke are followed by a crew from a reality television show. When Nick is caught vamping, vampire enforcers try to kill all who saw.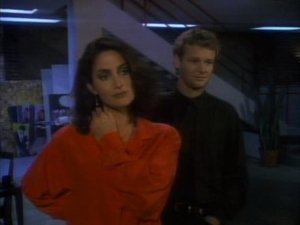 1x18 – Feeding the Beast
Nick tries to stop drinking blood but falls off the wagon and must fight his urges to go on a murderous spree.
1x19 – If Looks Could Kill
Nick and Natalie are puzzled by the rapid aging of a murder victim.
1x20 – Fatal Mistake
Stonetree is haunted after killing a young robbery suspect as Nick fights off a ghost from his past.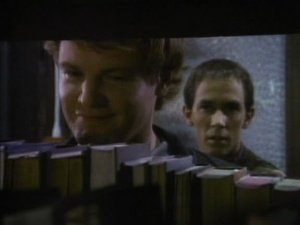 1x21 – 1966
A hostage incident takes Nick back to Berlin in 1966.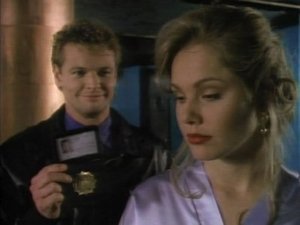 1x22 – Love You to Death
The death of a model recalls for Nick his own infatuation with a beautiful ballerina one hundred years ago.
Quelle:
themoviedb.org