1x0 – Reputation
DI Robert Lewis teams up with DS James Hathaway to look into the murder of an Oxford mathematics student.
1x1 – Whom the Gods Would Destroy
A middle-aged Oxford graduate is found murdered. The investigation implicates a senior university figure and leads to a long-hidden secret.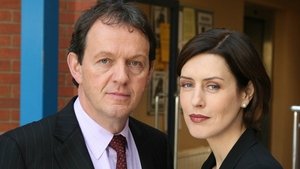 1x2 – Old School Ties
A former criminal computer hacker turned best-selling celebrity and one of his student sponsors are murdered after being invited to lecture at Oxford.
1x3 – Expiation
When an Oxford housewife is found hanged in her home, Lewis and Hathaway unearth a far darker murder case than the initial suicide verdict suggests.
Quelle:
themoviedb.org