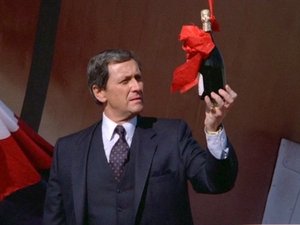 1x1 – Episode 1
When Nicolo Giambaccinni christens a new ocean liner, it blows up. Someone put nitroglycerin in the champagne. Murder suspects include his daughter Serena, his mistress Karen Ann, Karen Ann's agent Cody, and investor Wildcat Callahan.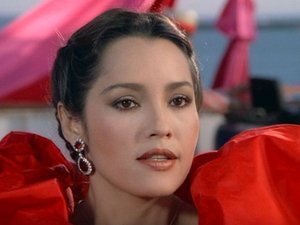 1x2 – Episode 2
Tabloid publisher Al Brodax is nearly electrocuted beside his pool. The prime suspects tried to sue him and lost: ex-con Hanrahan who became a scapegoat for his legal troubles; mobster Ross; a sexy centerfold; and a bigamist magician.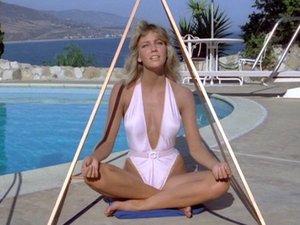 1x3 – Strom im Swimmingpool
When a fashion designer is murdered, the prime suspect is a model who happens to be Houston's ex. She turns to him for help. And he looks at the man's wife, his partner, and a designer.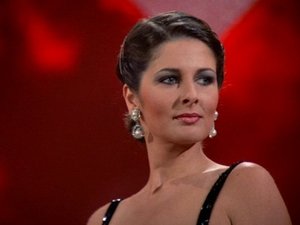 1x4 – Amors Pfeil kann töten
When football team owner Jock Stryker is killed, suspicion falls on quarterback Randy, a friend of Houston's. Many people wanted Stryker dead, including his abused girlfriend Andrea, his resentful gofer Crusher, and Coach Buck Turley.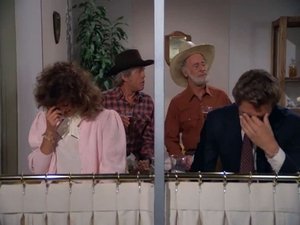 1x5 – Gefährliches Endspiel
Actress Ramona Landers reports to the set of her comeback film. Her young costar Todd Gallagher accuses her of drunkenness, then gulps her drink and dies of poisoning. Houston interviews her husband and those involved with the film.
1x6 – Ramonas Comeback
Restaurant critic Roger Marsden's severed head is served in aspic to his snooty partner J Hamilton Goodfellow. The cops suspect a restaurant owner whose eatery the critics panned. And then attempts are made on Goodfellow's life.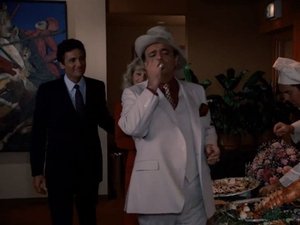 1x7 – Ein mörderisches Rezept
Lifeguards at the beach are being fatally attacked by sharks. Before her daughter Sue becomes a victim, Alice Landa hired Houston to find out if a shark can be programmed to kill.
1x8 – Haie in Malibu Beach
Critically ill Arab Prince Fahad has been abducted in his private plane while in flight, so his father King Abdul hires Houston to identify the guilty passenger. The Prince was on his way to medical treatment and has very little time left.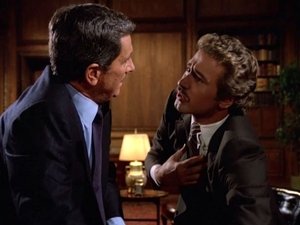 1x9 – Wettlauf gegen die Zeit
Manufacturer Will Hoyt is shot dead by a company robot, called a Joey. Murray's friend John Gordon Boyd designed the project that Hoyt was about to shut down. So Murray recruits Matt to rescue Boyd.
1x10 – Programmiert auf Mord
At a hospital fund-raiser, Dr. Belkamp is shot by waiter Tom Chapman, a former orderly whom Belkamp fired for being inept. Chapman is killed while escaping. Did a member of the hospital research team hire him to kill Belkamp? If so, who?
1x11 – Auftrag zum Mord
Boxer Bubba Dax dines with wife Janey and doctor Warren. On arriving to talk to Bubba, the doctor's nurse gets killed. Someone may be trying to kill Bubba who's had close calls lately. Bubba doesn't want Houston around.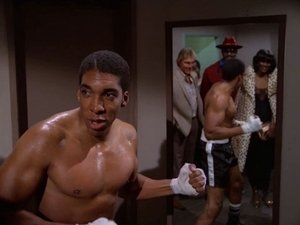 1x12 – Kampf ohne Bandagen
Cat food magnate Felix Randolph is killed by his pet tiger. The grounds-keeper is arrested but Houston thinks the killer is one of four ex-wives, who accuse each other and cannot lay claim to the estate until the murder is solved.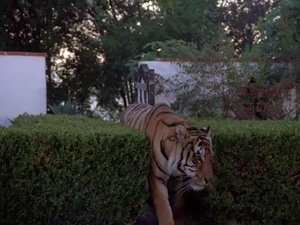 1x13 – Mord auf leisen Sohlen
While being named Commodore of a yacht club, boorish Rawson Harmon IV is killed by a snake. Manager Honey Lewis asks Houston to investigate. Suspects include Honey; her restless son Jeb; sleazy filmmaker Bevak; & gambler Binky.
1x14 – Mord im Yachtclub
Houston goes to the office to meet some people who asked to see him. But when he gets there, he learns that they think he asked them to come. But Houston doesn't know all of them. But then one of the guests says that they do have something in common but that's when he's killed. And they find themselves locked in. And that's when someone is sending them messages which are suppose to be hints of why he is targeting them. And more people are getting killed. And more messages are being sent.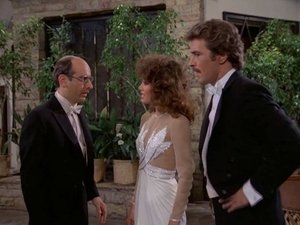 1x15 – Party ohne Gastgeber
Years ago, Matt sent dangerous psychotic Castanos to prison. Now Castanos escapes, makes an attempt on Matt, gets Bo instead, then kidnaps CJ to use as bait for a showdown with Matt in an abandoned amusement park.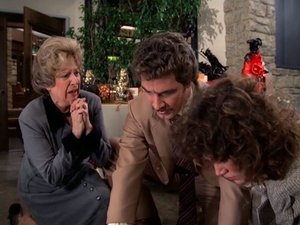 1x16 – Jeder muß einmal sterben
Womanizing scientist Ivar Mardosian dies of an induced heart attack while in the desert with colleagues awaiting alien contact. Are aliens really visiting, or is this a staged hoax to cover up a murder? And who killed him?
1x17 – Mord unter Kollegen
Two men dressed like Laurel & Hardy try to kill C.J. Houston learns that some of her former sorority sisters have already been victims, and that the man that they had been dating could be responsible. But others are marked for murder, too.
1x18 – Im Quintett stirbt's sich leichter
During a carnival fund-raiser, vicious gossip columnist Vonda Moran is blown up because someone tampered with a "strength test" mallet & ringing bell attraction. Houston is subsequently kidnapped and persuaded to investigate.
1x19 – Der Beverly Woods Social Club
Alcoholic singer Johnny Foster wakes up with blood on his clothes and is arrested soon after for the serial killings of several Las Vegas showgirls. Johnny's friend Matt Houston thinks he's innocent.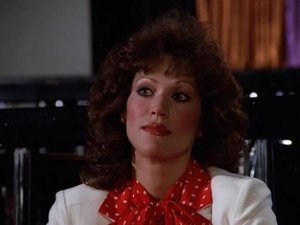 1x20 – Mord nach der Vorstellung
Bloodied gunfire victim Eric Brant lands in a passing car, hands the driver a codebook, and gives her a message for Houston: Fear for Tomorrow. Brant dies when the car blows up. His assailants then go after Houston's buddy Vince Novelli.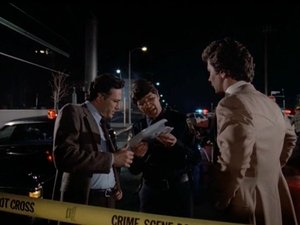 1x21 – Blut gegen Dollars
After Houston's friend Winston Fowler's top jockey Cindy Gaines breaches her contract with him to move to England, she is fatally pitch-forked in a stable. Houston is found standing over her remains and subsequently arrested for her murder.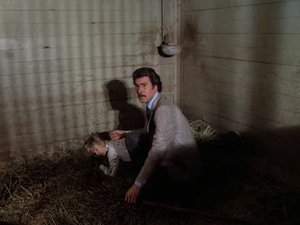 1x22 – Eine tödliche Unterredung
At a mystery writers' convention where Houston is the keynote speaker, publisher Wayne Slocum shoots hated mystery writer Emily Armor three times with a .45 magnum, then brazenly entreats his friend Houston to help solve her murder.
1x23 – Mord unter Autoren
Marquis Duval Sr. kidnaps C.J. and holds her hostage. As ransom, he demands that Houston arrange for his son, whom Houston considers a terrorist, to be released from prison.