1x1 – Folge 1
A drugs trial in India has repercussions years later when a teacher is murdered. Trainee detective Rash and junior SFO investigator Stefan are separately drawn into the case.
Gesehen von 1 User
1x2 – Folge 2
Rash and Stefan follow-up on leads that take one to a funeral and the other to a swanky London hotel. Still unaware that they are investigating the same case they are drawn into a lethal conspiracy.
Gesehen von 1 User
1x3 – Folge 3
With two assassins on their trail and a war breaking out between two big pharmaceutical companies, Rash and Stefan are forced to work together to try to uncover the truth.
Gesehen von 1 User
1x4 – Folge 4
The SFO have been tipped off that a government minister has green-lit the construction of three controversial skyscrapers, for which his wife's family has supplied the high-quality stone.
Gesehen von 1 User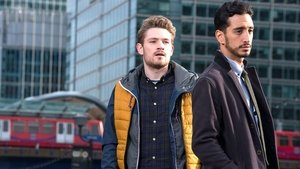 1x5 – Folge 5
With Rash's job on the line again, Eleanor drops the Matherson case and sends Stefan home, unimpressed by his black eye.
1x6 – Folge 6
Rash and Sands investigate a series of high-end burglaries, while Stefan and the SFO investigate fraudster Daniel Lorca.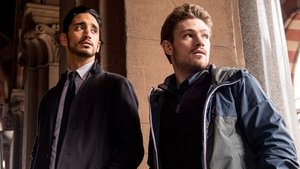 1x7 – Folge 7
Stefan is still chasing the mysterious criminal Daniel Lorca while Rash investigates Our Child. Their paths bring them together in an explosive finale.
Quelle:
themoviedb.org