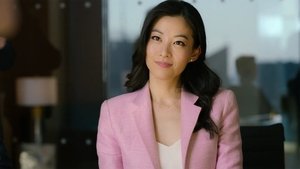 1x1 – Episode 1
Focused on making partner at her cutthroat New York City law firm, Ingrid finds her plans thrown off-kilter when a new colleague arrives from London.
Gesehen von 2 Usern
1x2 – Episode 2
The search for a missing document and a surprise lunch date crank up the tension between Ingrid and Murphy. Rachel hits it off with a sassy new client.
Gesehen von 2 Usern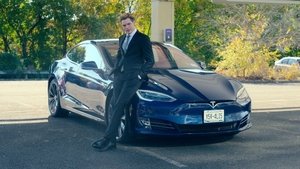 1x3 – Episode 3
In an effort to salvage the SunCorp deal, Ingrid heads upstate with Murphy. Rachel helps a flighty heiress, and Tyler deals with major fashion drama.
Gesehen von 2 Usern
1x4 – Episode 4
As her new relationship moves at warp speed, Ingrid competes with Murphy to impress their boss. A reluctant Rachel organizes the firm's talent show.
Gesehen von 2 Usern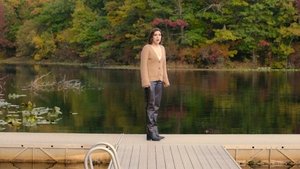 1x5 – Episode 5
The firm's annual retreat at a swanky resort finds Ingrid and Murphy stuck untangling a thorny SunCorp issue and Rachel tapping into her creative side.
Gesehen von 2 Usern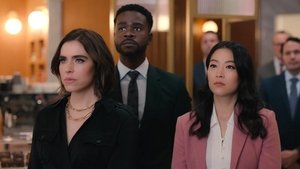 1x6 – Episode 6
With HR investigating the ugly incident at the retreat, Ingrid plays messenger for Marty, while Rachel receives an exciting offer on her 30th birthday.
Gesehen von 2 Usern
1x7 – Episode 7
Amid big personal news, Ingrid takes over planning the firm's diversity gala. Rachel makes a bold move at work and Tyler feels under pressure at home.
Gesehen von 2 Usern
1x8 – Episode 8
On Thanksgiving Day, Ingrid races to finalize the SunCorp deal with Murphy, Tyler faces questions about his future, and Rachel sees a new side of Justin.
Gesehen von 2 Usern
1x9 – Episode 9
With the firms' holiday party -- and partner announcements approaching, Ingrid grows closer to Murphy, Rachel suffers a setback and Tyler branches out.
Gesehen von 2 Usern
1x10 – Episode 10
In the aftermath of the partner news, Ingrid initiates an audacious plan to right her wrongs, both personally and professionally.
Gesehen von 2 Usern
Quelle:
themoviedb.org