2x1 – Folge 13
Series two of the Italian Mob saga, and the Rome crew are in hysterical disarray. It's 1981: Libanese is in the morgue, full of holes, which means a race to find the killers and exact revenge before the police can make an arrest and spoil the party. It also means a power vacuum. Should sensible Freddo or hotheaded Dandi be the new boss?
2x2 – Folge 14
Roberta and Ice's relationship runs into trouble, while the gang wages a bloody battle to keep a rival cartel from gaining control of Rome's drug trade. In Italian.
2x3 – Folge 15
Internal tensions threaten to tear the gang apart as Bufalo and Dandi's mutual hatred grows stronger, while Scialoja investigates hefty financial transactions.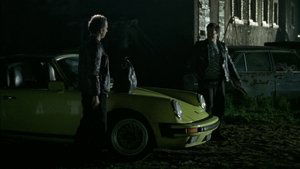 2x4 – Folge 16
The gang continues its bloody battle with the Sardinians, but the killing of a key player changes the direction of the conflict - and Ice decides to pay his rivals a visit. Meanwhile, Scialoja returns to the brothel for another meeting with Patrizia.
2x5 – Folge 17
As Italy celebrates victory in the 1982 World Cup, Scialoja discovers a vital clue in the search for Libano's killer. Meanwhile, the gang receives a tempting offer from Don Mimmo that could help tie up the drugs trade in Rome - but it becomes clear his services carry a heavy cost.
2x6 – Folge 18
Bufalo tries to plead insanity when he is charged with murder, and his plan looks set to succeed when he is sent to a crooked psychiatrist - until fate intervenes. Dandi discovers Patrizia has found a new career in an unexpected location, while Scrocchiazeppi cooks up a desperate plan to stave off his creditors.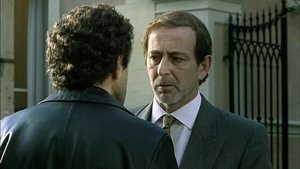 2x7 – Folge 19
Freddo discovers the gun that killed Libano belonged to his own gang and realizes Bufalo and Ricotta killed the wrong person in revenge, prompting him to hunt down the traitor. He also finds out there is a rival drug ring in Rome after his brother overdoses on heroin and winds up in the hospital, while Commissioner Scialoja desperately tries to persuade Patrizia not to marry Dandi.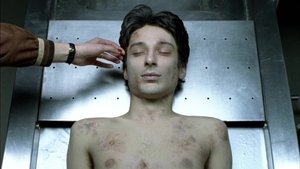 2x8 – Folge 20
Battling his demons in prison, Bufalo violently assaults a priest in the hope that he will be deemed insane and have his sentence reduced. Freddo joins him and Ricotta in jail following the attempted murder of Sorcio and Buffoni approaches them with a plan to get rid of all the traitors. Meanwhile, Dandi and Patrizia's relationship reaches rock bottom when he forbids her from seeing her friend Ranocchia, who she later discovers is dying in hospital.
2x9 – Folge 21
Sorcio gives up the names of Dandi, Freddo, Buffoni, Fierolochio and Scrocchiazeppi to the police and they all land in jail. Scialoja is worried at the trial as it all hangs on the testimony of a known heroin addict, while Dandi and Freddo each hatch a plan to ensure they will not spend their lives behind bars.
2x10 – Folge 22
It is now 1989 and Buffoni and Scrocchiazeppi are released from prison, but the realities of life back home hit them hard and they set about settling some old scores. Freddo leaves his hideout in Morocco and heads back to Rome after Buffoni kills his brother Gigio, while Scrocchiazeppi demands two billion lira from Dandi.
Quelle:
themoviedb.org