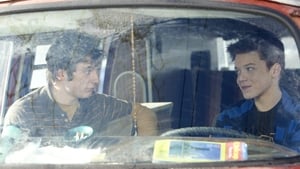 1x1 – Freibier für keinen
Drunken father Frank is of no use to his dysfunctional family; Fiona meets a handsome stranger when her purse is stolen; Lip is shocked to discover his brother Ian is gay.
Gesehen von 85 Usern
1x2 – Suffnase Frank
A manhunt ensues after Frank goes on a bender and turns up missing on Friday, the day he never fails to cash his disability check, and turns up in Toronto with no idea how he got there.
Gesehen von 82 Usern
1x3 – Der Scheck heiligt die Mittel
Fiona turns her attentions to a cop, Tony, but Steve isn't willing to give up without a fight; Ian is targeted by the brothers of a girl he spurned; the family searches for the elderly aunt who owns their house.
Gesehen von 80 Usern
1x4 – Nur mal spielen
A sad and lonely Debbie steals a little boy from a birthday party, forcing the family to scheme a way to return him; a web of lies ends in a marriage proposal from Kevin, who is already married.
Gesehen von 79 Usern
1x5 – Drei Freunde
The family fakes a wedding when they learn Kevin's new fiancee comes with a substantial dowry; Frank deals with bad medical news by spiraling out of control; Steve looks for a new car, with Fiona along for the ride.
Gesehen von 78 Usern
1x6 – Killer Carl
Fiona tries to prove the Gallagher home is suitable for rehabilitating a delinquent; Lip gets busted taking the SAT for fellow students; Frank's poor business acumen continues to have negative consequences.
Gesehen von 77 Usern
1x7 – Ruhe sanft
Frank takes a risk when goons demand the six grand he owes them; Fiona agrees to a night away with Steve, leaving Liam in agoraphobic Sheila's care; Ian is fed up with Mickey's bullying of Kash.
Gesehen von 77 Usern
1x8 – Katerstimmung
When Frank gives up drinking, Sheila worries he'll no longer be attracted to her, while Carl and Debbie enjoy having their dad back - despite Lip's warning that it won't last; Fiona barely notices that Steve's behaving suspiciously.
Gesehen von 77 Usern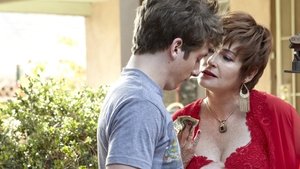 1x9 – Mamma Mia
Frank needs his ex-wife's signature to claim some settlement money; Debbie learns that Steve may not be who he says he is; Monica shows up and announces she's taking baby Liam.
Gesehen von 77 Usern
1x10 – Auf Oma ist Verlass
Monica's return wreaks havoc on the Gallagher clan, while Frank hits a new low to stop a disability worker from tampering with his benefits.
Gesehen von 77 Usern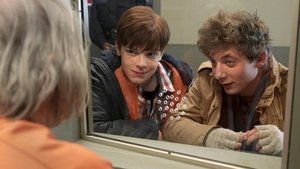 1x11 – Stoßgebete
Fiona meets a new friend at Debbie's mothers group; Tony unravels the truth about Steve's car-stealing business; Frank loses his worker's compensation and tasks his kids with finding him a new and promisingly dangerous job.
Gesehen von 76 Usern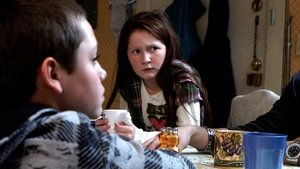 1x12 – Vater Frank voller Gnade
Steve tries to convince Fiona to skip town with him while she's trying to get Lip and Ian out of jail; Frank and Karen's secret is revealed, forcing Frank to go into hiding.
Gesehen von 77 Usern
Quelle:
themoviedb.org