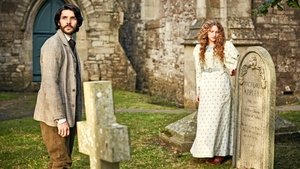 1x1 – Folge 1
When Nathan Appleby inherits his family estate in 1890s Somerset following the death of his mother, he attempts to use his psychiatric background to cure a disturbed local girl, while learning to cope with running a farm in the age of mechanisation.
Gesehen von 2 Usern
1x2 – Folge 2
A little boy is disturbed by terrifying visions and Nathan must do everything he can to protect him. But Nathan has been having visions of his own.
Gesehen von 1 User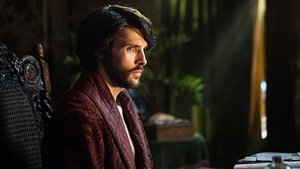 1x3 – Folge 3
Haunted youngster Peter Hare hears a voice telling him to kill his mother Maud and later imagines seeing a dead woman in the river. When fish die in the mill-pond and the wheat field is threatened by beetles Peter admits that the ghost of Clarity Winlove is inciting him to make a blood sacrifice to ensure a good harvest and whilst Charlotte rescues the crop by smoking out the beetles Peter is still mistrusted in the village. Nathan must then save the lad from his enemies as well as laying the ghost of Clarity. Meanwhile Charlotte has good news of her own.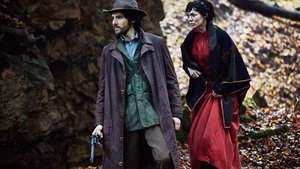 1x4 – Folge 4
Whilst Nathan tries to contact Clarity for the reasons she was haunting Peter Hare Charlotte discovers sabotage on the farm, and Peter's tormentor, the exiled Jack Langtree, is suspect. School-teacher Martha Enderby tells Nathan she is concerned for Alice, a young girl who was about to elope with Langtree and takes Nathan to the woods where he is living, only to find that Alice is dead. When cornered Langtree denies her murder, leading to a surprising confession from Martha which endangers Charlotte, who is now fearful for her unborn child.
1x5 – Folge 5
As Nathan is made aware the villagers believe that his presence is attracting ghosts the locals prepare for All Hallows Eve but are nervous as this is the anniversary of a seventeenth century massacre by Roundheads and there are fears that their spirits will return to wreak havoc. Nathan, however, is more concerned with contacting a female ghost - not Clarity - that he has seen and believes is orchestrating the hauntings. At nightfall the villagers, including Charlotte, see the spectral riders in the woods but they appear to disperse after the reverend Denning ...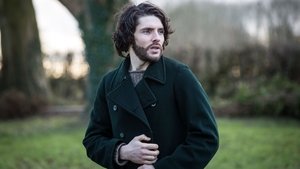 1x6 – Folge 6
In the present a young mother called Lara, a descendant of Nathan, is troubled by seeing Gabriel's ghost and travels to Shepzoy to commune with him and persuade him to tell Nathan he forgives him. In 1895 Nathan's increasingly odd behaviour forces Charlotte to take over the management of the farm, dealing with handsome neighbour William Payne, rather to Nathan's annoyance. Lara is the ghostly woman who keeps appearing to Nathan and she aims to ease his grief, appearing to Charlotte and stopping Nathan from killing himself. An unusual object is unearthed on the farm, ...
Quelle:
themoviedb.org