1x0 – Pilot
Howard and Vince travel to the arctic seeking the Egg of Mantumbi.
Gesehen von 1 User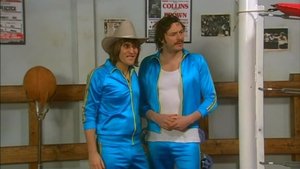 1x1 – Folge 1
Howard is going to fight a kangaroo but he needs some training first.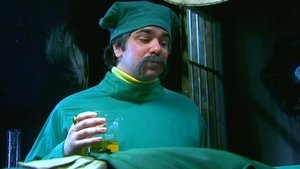 1x2 – Folge 2
The animals are disappearing from the zoo and it's up to Howard to find them.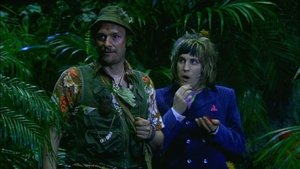 1x3 – Folge 3
Bollo is deadly ill and when the grim reaper comes to take him to hell, Howard is in Bollo's cage in a gorilla suit. So the grim reaper takes him instead.
1x4 – Folge 4
Not wanting to live in the shadow of the charming adventurer Dixon Bainbridge, Howard convinces Vince to seek the Egg of Mantumbi in the dangerous tundra - the home of the demon Black Frost.
1x5 – Folge 5
With the zoo sale and destruction imminent for a future road, Howard's only chance to save the zoo is to find his previous boss: Absentee owner, and hero Tommy Nookah who is hidden within the bizarrely large 'Jungle' section of the zoo.
1x6 – Folge 6
Howard is hell-bent on a career as a serious writer in the hope that he will improve his chances with Mrs Gideon. However, when famous publisher Hamilton Cork arrives at the Zoo-niverse, he decides to publish Vince's literary efforts about a pink bubblegum character called Charlie. Meanwhile, Bob Fossil has embarked on a new breeding programme for the pandas.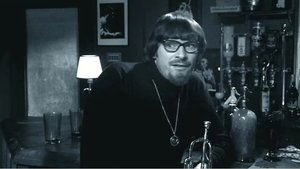 1x7 – Folge 7
Vince is convinced that The Human League invented music. According to Vince, Howard's past career as a jazz trumpeter does not measure up. When Vince is offered a chance to join a new band, 'Kraftwork Orange' with Johnny Two Hats and the Electro Girls, he's intent on leaving everything behind, including Howard.
1x8 – Folge 8
Bob Fossil has a big problem at Zoo-niverse. Ivan the bear has developed some very anti-social habits and attacks Fossil. After Naboo saves his life, Fossil arranges a place for Ivan at an Animal Offenders' Institute. All he has to do is find a couple of idiots to drive Ivan there in the clapped-out old Zoo-niverse van. All Howard and Vince have to do is get there and back, in one piece, without falling foul of the Hitcher.
Quelle:
themoviedb.org