1x1 – Episode #1.1
Saara wins an internship at GCHQ, but when the UK's power goes down, she finds herself on the frontier of high stakes cyber warfare.
1x2 – Episode #1.2
Saara finds a suspicious line of encrypted text within the virus's code and unravels a dubious invitation. Is she getting closer to the truth or falling into a trap?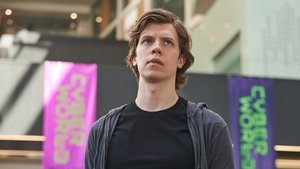 1x3 – Episode #1.3
Saara's classmate Vadim returns to St Petersburg. He reluctantly takes a covert job and soon becomes the victim of his own success as his allegiances are put to the test, leading him to a risky stunt.
1x4 – Episode #1.4
Saara cannot betray her source but Kathy has information that will force her hand.
1x5 – Episode #1.5
Amid civil unrest, Saara is devastated to learn the identity of a mole inside GCHQ.
1x6 – Episode #1.6
Saara and Vadim join forces to uncover the hidden code and try to prevent a war.
Quelle:
themoviedb.org