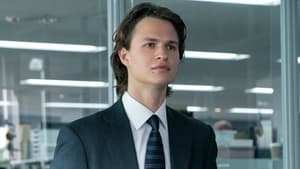 1x1 – Episode 1
Hired as Meicho Shimbun's first American crime reporter, Jake Adelstein is quickly tasked with covering two cases that initially appear unrelated, but soon stakes his career - and life - on connecting the dots.
Gesehen von 1 User
1x2 – Episode 2
As crime boss Tozawa dangerously toes the line between territories, the rival Chihara-Kai scramble to collect dues. Samantha protects another hostess, while Jake witnesses a confrontation that changes everything.
Gesehen von 1 User
1x3 – Episode 3
Jake's persistence pays off when he receives an exclusive from Detective Katagiri--but catches the less ideal eye of someone else in the process. Meanwhile, Samantha hits it off with a new customer, as Sato chooses between words and fists.
Gesehen von 1 User
1x4 – Episode 4
As Samantha makes strides toward the future, her past catches up. With help from Emi, Tin-Tin, and Trendy, Jake has a breakthrough in connecting the cases - and comes face-to-face with the head of Chihari-Kai, who requires a favor.
Gesehen von 1 User
1x5 – Episode 5
When Jake helps reveal the mole in Chihara-Kai, he must weigh the risks of accepting a favor in return from Ishida. Samantha attempts to take care of her Matsuo problem. Sato's recruitment ends with a devastating lesson in loyalty.
Gesehen von 1 User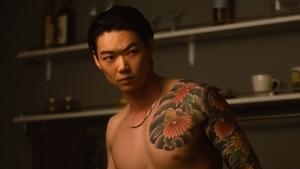 1x6 – Episode 6
An impromptu Yakuza Peace Summit finds Tozawa at the mercy of his own actions. Samantha begins to settle her debts with Matsuo. A determined Jake chases down a tip.
Gesehen von 1 User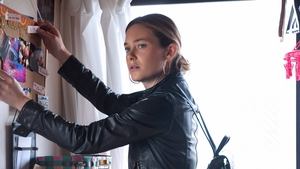 1x7 – Episode 7
Jake struggles to regain his footing after the botched raid, while Samantha grows increasingly desperate to find Polina. Sato feels the pressure of his elevated standing in Chihari-Kai.
Gesehen von 1 User
1x8 – Episode 8
While Samantha risks it all for Polina's safe return, Sato is forced to mix business with pleasure. As Katagiri devises a plan to finally take down Tozawa, Jake is confronted by the crime boss's men.
Gesehen von 1 User
1x9 – Episode #1.9
Know what this is about? Be the first one to add a plot.
1x10 – Episode #1.10
Know what this is about? Be the first one to add a plot.
Quelle:
themoviedb.org