1x1 – Episode 1
Bikinis, champagne and stolen smooches abound on the first day. But the contestants of "Tropical Desire" don't know what show they're actually on.
Gesehen von 2 Usern
1x2 – Episode 2
Only one day in, and so many rules have already been broken. Stella slips up, Kevin can't contain himself, and Dennis makes a big decision.
Gesehen von 2 Usern
1x3 – Episode 3
Plot twist. Two outsiders arrive to take two lucky participants on a date. The catch? The newcomers don't know what kind of dating show they're on.
Gesehen von 2 Usern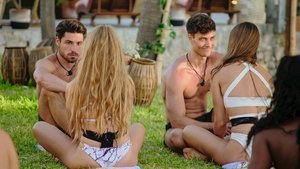 1x4 – Episode 4
The new contestants waste no time breaking rules. A workshop on vulnerability exposes simmering tensions between and amongst the couples.
Gesehen von 2 Usern
1x5 – Episode 5
Everyone must start wearing wristbands that detect whether they have a real emotional connection. Fabio tries to have it both ways with Sophie and Anna.
Gesehen von 2 Usern
1x6 – Episode 6
New day, new temptations. During a "Baywatch"-themed pool party, three new people arrive at the retreat to shake things up.
Gesehen von 2 Usern
1x7 – Episode 7
Tobi feels doubtful about Stella after her date with Marco. Anna moves on, but at what cost? Emely and Samira have a chat about Kevin.
Gesehen von 2 Usern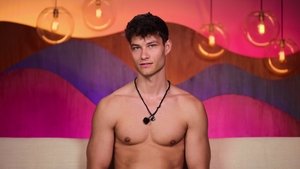 1x8 – Episode 8
The guys make a big splash at a seminar on toxic masculinity. Kevin and Emely get a chance to earn back the money they've cost the group.
Gesehen von 2 Usern
1x9 – Episode 9
Lana arranges some final dates for the couples to express themselves and have a sweet moment together. There's some trouble in paradise.
Gesehen von 2 Usern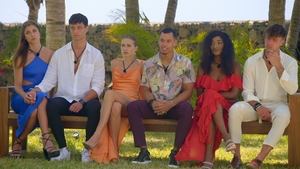 1x10 – Episode 10
At the final workshop, the group reflects on how they've all grown. But there's still one big question: Who will walk away with the prize money?
Gesehen von 2 Usern
Quelle:
themoviedb.org