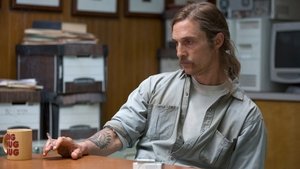 1x1 – The Long Bright Dark
In 2012, former detective partners Rust Cohle and Martin Hart recap one of their very first cases together involving a serial killer, back in 1995.
Gesehen von 171 Usern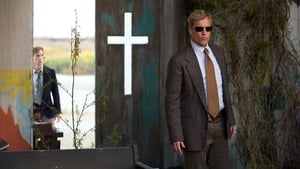 1x2 – Seeing Things
Cohle and Hart travel around trying to track down leads to their case. Darker sides of Hart's personal and family lives are revealed.
Gesehen von 169 Usern
1x3 – The Locked Room
Cohle and Martin finally get a new wind in the case and can confirm a suspect. Martin's mistress gets on with somebody else leaving him furious. Cohle's theory becomes increasingly more convincing than ever.
Gesehen von 167 Usern
1x4 – Who Goes There
Martin is faced with marital problems. The search for Reggie Ledoux leads the detectives to a motorcycle gang called the Iron Crusaders, which Rust worked undercover in the past.
Gesehen von 166 Usern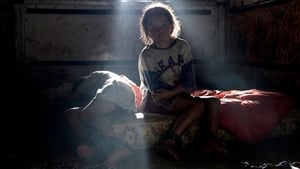 1x5 – The Secret Fate of All Life
Hart and Cohle share the spoils of a solved case; Papania and Gilbough confront the detectives with troubling new intelligence.
Gesehen von 166 Usern
1x6 – Haunted Houses
Cohle's activities in 2002, when his partnership with Hart disintegrated and he quit the force, are recalled by Maggie.
Gesehen von 166 Usern
1x7 – After You've Gone
Cohle and Hart try to discover if a series of missing persons reports could be related to the Dora Lange murder and the Tuttle family.
Gesehen von 166 Usern
1x8 – Form and Void
An overlooked detail provides Hart and Cohle with an important new lead in their 17-year-old case.
Gesehen von 166 Usern
Inhalt
Quelle:
themoviedb.org