1x1 – Maisstärke
Vice President Selina Meyer and her staff - chief of staff Amy, spokesperson Mike, right-hand man Gary, and executive assistant Sue - are still finding their footing in Washington D.C. Selina decides to make the Clean Jobs Commission a pet project, but a series of missteps requires her staff to work damage control.
Gesehen von 14 Usern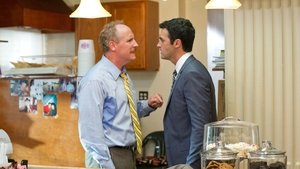 1x2 – Joghurteis
The Veep's office is revived by good news that her task force is likely to be green lit. With the President (conveniently) out of the country, Selina looks to make headway on filibuster reform and meeting with some 'normal' people.
Gesehen von 14 Usern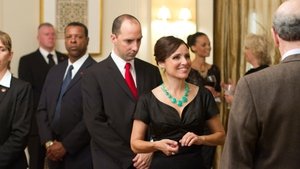 1x3 – Catherine
Faced with a trumped-up story of a rift between the Veep and the First Lady, Selina quells accusations that everything is about her--even though it is. Gary selects candidates for the VP dog, though Selina's daughter Catherine gets final say.
Gesehen von 14 Usern
1x4 – Chung
Dan and Amy attend a book launch for Gov. Danny Chung, a charismatic Asian-American war hero, who Selina worries could be a political threat. Meanwhile, Selina preps with Mike for a 'Meet the Press' interview.
Gesehen von 14 Usern
1x5 – Spitznamen
Selina becomes obsessed with the (many) unflattering nicknames given to her by bloggers, and after a snub, assigns Dan to get White House intel from Jonah. Later, Dan's political maneuvering puts the fate of the Clean Jobs bill on the line.
Gesehen von 14 Usern
1x6 – Baseball
Selina attends a healthy-eating event at Camden Yards with some grumpy fast-food executives, where she also confides a secret to Amy. Mike holds a press briefing for some local news pals. Amy and Dan are forced to entertain elementary-school children.
Gesehen von 14 Usern
1x7 – Transparenz
With the Veep and her staff taking flack over a pregnancy rumor and the firing of a Secret Service agent, Selina orders a 'partial' full disclosure of all office correspondence and threatens to fire a key staffer.
Gesehen von 14 Usern
1x8 – Tränen
Season One Finale. Selina travels to Ohio to support a gubernatorial candidate who no longer wants her endorsement; the Clean Jobs bill comes back to haunt Dan; Mike and Amy open the floodgates after they play up Selina's tears.
Gesehen von 14 Usern
Quelle:
themoviedb.org