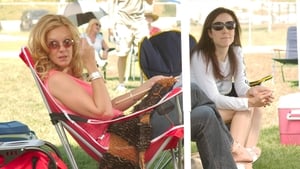 1x1 – Bärenjagd
While starting a marijuana business to support her family, Nancy tries to make sure her two sons go down the right path. Celia finds out her husband is sleeping with his tennis instructor while trying to snoop on her daughter.
Gesehen von 30 Usern
1x2 – Welche Ziege?
Nancy and her children suffer from a lack of funds in the household. Doug Wilson mentions the idea of starting a cover business to protect Nancy's real source of income. Celia confronts her husband's mistress.
Gesehen von 30 Usern
1x3 – Viele bunte Lollis
While a mountain lion terrorises the town of Agrestic, a medical marijuana facility does the same to Nancy. The constant fight over weight issues between Celia and Isabelle gets dirty.
Gesehen von 30 Usern
1x4 – Was würde Jesus tun?
Andy, Nancy's brother in-law, causes major problems with his surprise visit. Doug gives location ideas for the faux bakery to Nancy. Celia reveals she has cancer.
Gesehen von 30 Usern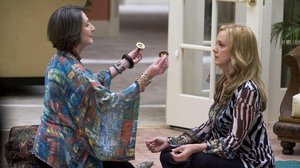 1x5 – Foxy Lady
Shane has problems at school again. Celia tries to get rid of her cancer in a non-conventional way and then gives all her belongings away. Nancy experiences her first shoot out and has to bail her brother in-law out of jail.
Gesehen von 30 Usern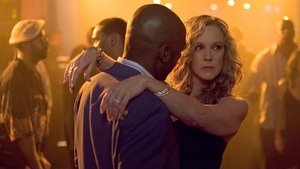 1x6 – Dschungelfieber
Nancy, Conrad and Celia go out to a club and things heat up between Conrad and Celia. At Marijuana Anonymous, Andy meets the attractive Sharon and convinces her to be his sponsor.
Gesehen von 30 Usern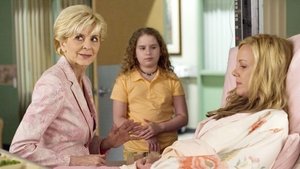 1x7 – Alles für die Bildung
Nancy takes a risk by recruiting Silas' tutor and friends to sell pot for her on his community college campus. Celia's breast cancer surgery gives her a new outlook on life.
Gesehen von 29 Usern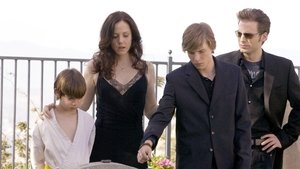 1x8 – Der Penny rollt
Nancy's life takes a twist when she turns down the advances of an interested single father but engages in a brief sexual encounter with a threatening, competing pot dealer. With Nancy out of the house, Andy and Doug get into her stash.
Gesehen von 29 Usern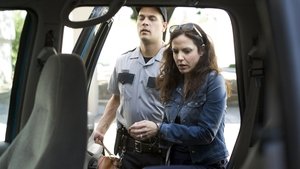 1x9 – Feuerteufel
Nancy gets "busted" selling pot on the community college campus, but ends up receiving retribution and protection from an anonymous source. Silas and Shane continue to have problems dealing with the death of their father.
Gesehen von 29 Usern
1x10 – Die Patin
Nancy gathers a team to go into business with Conrad circumventing Heylia, who has become a grandmother. Silas gets high and is brought home by the police. Nancy finally sleeps with Peter and finds possible evidence he's with the DEA.
Gesehen von 29 Usern
Quelle:
themoviedb.org